Franklin County Visitors Bureau invites the public to experience the hospitality of Franklin County at four Franklin County Brew Festivals, featuring the artisan flavors of local and regional breweries.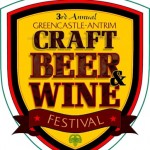 Franklin County brew festivals kick off on April 16 with the Greencastle 3rd Annual Beer and Wine Festival , 1 PM to 4 PM, at the John Allison Public House, 155 South Antrim Way in Greencastle. More than 40 craft beers are available for tasting with unlimited samples. Plus, more than ten wineries will be sampling and offering wine for sale. Greencastle Beer and Wine Festival is done in conjunction with the Greencastle Pub Run 10K, 5K and Kid's Fun Run, which starts at 9 AM from the John Allison parking lot. Participants and spectators of the race can enjoy the menu of the John Allison Public House as well as live music throughout the festival.
May brings three beer festivals throughout Franklin County. Blues Brews & Barbecue [BBB], always the first Saturday of May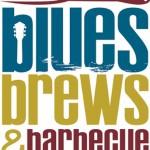 in the back lot of the Capitol Theatre in downtown Chambersburg, gets the fun started on May 7, 1 PM to 7 PM, with music by the Kelly Bell Band, Eric Steckel, and Randy McAllister. Gather friends and family, bring the lawn chairs, and see why Blues, Brews & Barbecue tops the list of Spring things to do in Franklin County. Sip craft specialty and domestic beer and wines and enjoy come delicious barbecue. Kelly Bell Band, out of Baltimore, has been voted the best blues band in the Mid-Atlantic region for twelve consecutive years. Grammy nominated, singer songwriter and multi-instrumentalist Randy McAllister is new to BBB and brings blues, honky tonk, and country together for a distinct Texas sound. Eric Steckel, from the Lehigh Valley, brings a rock and blues sound to the 6th Annual BBB event. Good beer plus good blues plus good BBQ plus plenty of energy equals a great time at Blues, Brews & Barbecue.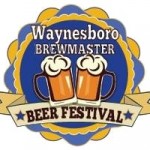 On  Saturday, May 21, downtown Waynesboro is the site of the 2nd Annual Waynesboro Brewmaster Beer Festival, 12:30 to 4 PM, adjacent to the Waynesboro Post Office in the Grove-Bowersox Parking Lot.  More than 40 craft beers from 20 microbreweries are expected to be available for tasting. A number of returning favorites in central Pennsylvania are Chambersburg's Roy Pitz Brewing Company, Hershey's Troeg's Brewing Company and Gettysburg's Battlefield Brew Works. Newcomers to the event include Carlisle's Molly Pitcher Brewing Company, Gettysburg's Appalachian Brewing Company and Dallastown's Wyndrige Farm Brewing with samples of a special flavor –Cranberry Cruch. During the festival, music will be provided by Center of Gravity and Lucky Punk. The Brewmaster Beer Festival is a great opportunity to explore Destination ARTS!, a community art exhibition throughout the downtown and featuring more than 500 pieces of visual arts.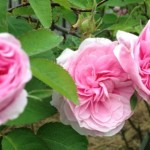 Step back in time at Conococheague Institute on Bain Road, off PA 995 in Mercersburg, with a two-day beer and wine festival  on May 21-22. Smell the sweet scent of rose varieties brought to the frontier by early Welsh, English, and Scots-Irish settlers and enjoy local beers and wine. Discover America's early history. Enjoy local bands with good food. Relax in this simple, beautiful setting at the base of the Tuscarora Mountains in Franklin County.
The Franklin County Visitors Bureau invites all to explore Franklin County PA and enjoy the trails of history, arts and architecture, recreation, natural beauty, fresh foods and the warm hospitality of communities like Chambersburg, Greencastle, Mercersburg, Shippensburg, and Waynesboro. Franklin County PA is located just north of the Mason Dixon Line and is an easy drive to Washington DC, Philadelphia, and Pittsburgh.