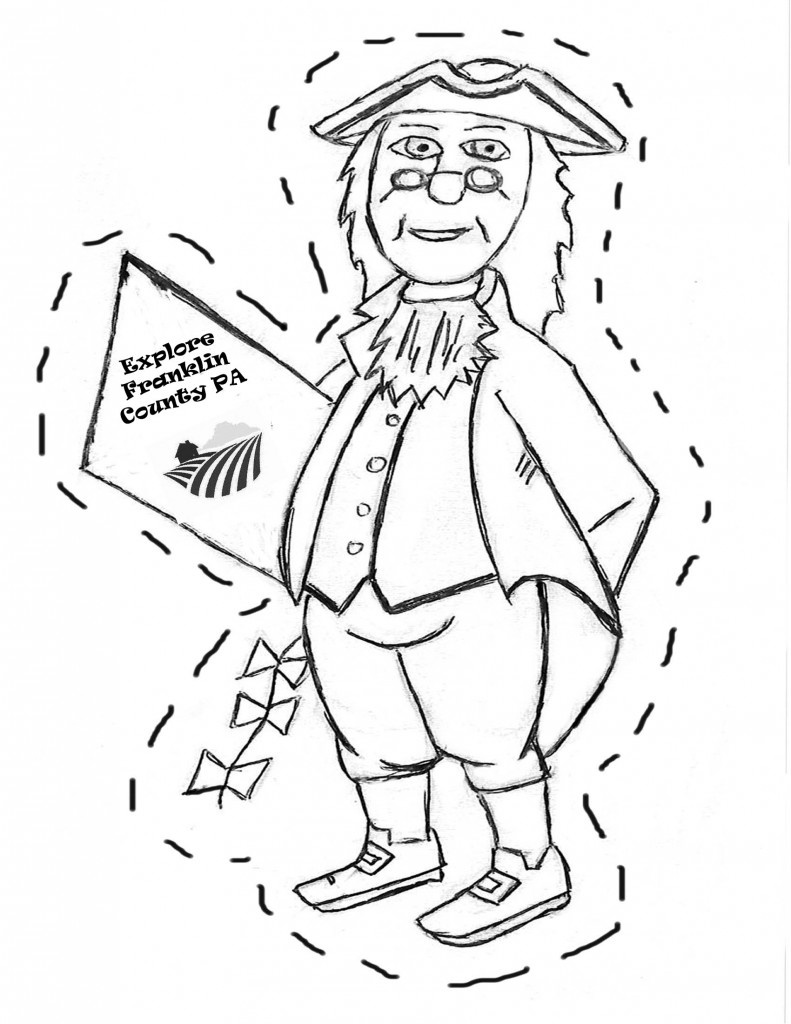 Flat Ben, the Franklin County Visitors Bureau's tourism ambassador, is ready to help you see the sights of Franklin County!
This Valentine's Day, treat your sweetheart to the best the county has to offer! Whether it's a significant other or you are treating your parents or grandparents, the day is about spending time with the special people in your life. For more information on Valentine's specials, check out www.explorefranklincountypa.com/valentines.
Why not take Ben with you on your travels and show the Visitors Bureau what our cartoon friend is up to? Please tag any pictures you post with #flatben and we'll look out for it.
Flat Ben and His Different Looks
Since his arrival last spring, Flat Ben has also changed his look several times. Click on the links below to print your own version of Flat Ben's different looks.
Flat Ben handing out presents: https://dodinestay.com/wp-content/uploads/2015/10/present-ben.jpg
Flat Ben in his Halloween outfit: https://dodinestay.com/wp-content/uploads/2015/10/pirate-ben.jpg
Flat Ben getting ready to go to bed: https://dodinestay.com/wp-content/uploads/2015/10/sleepy-ben.jpg
Flat Ben trying his hand at painting: https://dodinestay.com/wp-content/uploads/2015/10/flat-ben-painter.jpg
Flat Ben farming: https://dodinestay.com/wp-content/uploads/2015/10/farmer-ben.jpg